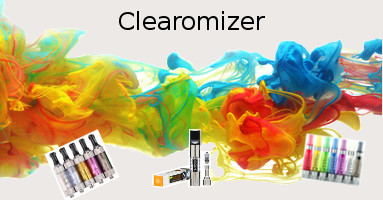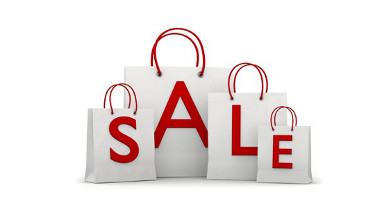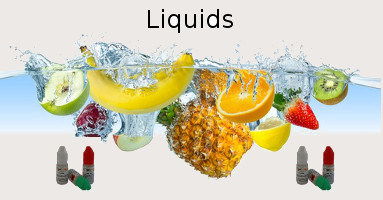 getsmoke Welcomes you to our Online Shop for E-cigarettes and Accessories

Thank you for your interest in our electronic cigarettes. We are convinced that you have made the right choice with our product. E-cigarettes can be a very convenient alternative for smokers. With our products you can stop smoking and start vaping.
This puts a stop to the irritating smell of tobacco on your hands, clothing, hair or furniture. Your home, place of work and car will be free from ash and cigarette stubs. The vapour of an e-cigarette tastes, feels and smokes itself like a conventional cigarette. The big difference lies in the fact that nothing is being burned in the process. This means no more tar residues and no inhalation of carbon monoxide.

Endlich frische Luft im Haus


Wer auf die elektrische Zigarette setzt, macht Schluss mit überquellenden Aschenbechern, kalten Rauch, schlechter Luft und tränenden Augen. Nie wieder einen unappetitlichen Aschenbecher...mehr




Die e-Zigarette als Sparbüchse


Wer auf die elektrische Zigarette umsteigen will, sieht sich beim Erwerb des Startersets der e-Zigarette zunächst einmal mit Kosten konfrontiert, die im unteren dreistelligen Bereich und damit sehr deutlich über...mehr




Rauchverbot - Nein, Danke!


Für viele Menschen stellt das Rauchen eine lieb gewordene Gewohnheit dar. Früher rauchte man ganz selbstverständlich am Arbeitsplatz, in öffentlichen Gebäuden, im Restaurant, im Auto, bei...mehr
Choose your E-cigarette?
Make use of our cigarette calculator to choose the best e-cigarette for your smoking needs. According to your cigarette consumption the cigi calculator generates the e-cigarette most fitting for you. getsmoke.com also offers all the information you need about smoking electronic cigarettes and the many benefits of vaping. The cigarette with battery has one deciding advantage over conventional cigarettes: No tobacco is burned through vaping. Therefore, no harmful tar, condensate or carbon monoxide can be breathed in by inhaling the vapour.

With our e-liquids you have the choice between variants with or without nicotine. Our wide range of aromas with over 50 delicious flavours will leave you spoilt for choice. Are you more interested in our tobacco flavours or do you prefer a more fruity taste? Whatever you are looking for, we will likely have the matching e-liquid for you.

Our online shop for e-cigarettes offers different models of electronic cigarettes. You can choose from our different products in the eGo-T Series as well as the newly developed e-cigarette eGo-C. When buying an electronic cigarette the accessories are just as important for a leisurely vaping experience. Be it the vaporiser, the handy eGo-T bag or the securing strap for your e-cig: You will find all the essentials in our category "Accessories."

Have fun while taking a good look around our online shop and trust our measurement for your perfect e-cigarette.
W

here does the Electronic Cigarette actually originate from?
For some time now retailers have included electronic cigarettes in their product range as an alternative to their traditional supply. The advantages are obvious. E-cigarettes are economical, less heavily taxed and not subject to legal restrictions. Additionally, consumers are convinced that they are less of a health risk than conventional cigarettes. When the inventor of the electronic cigarette worked on its creation nearly fifty years ago he did not even have the least inkling of all this.

1963: The Beginning of E-cigarettes

The electronic cigarette saw the first light of day in the year 1963. The construction of a cigarette that could dispense with tobacco and smoke was actually the result of a hobby. Herbert A. Gilbert was able to produce something that already came quite close to what is sold today as the electronic cigarette. He himself was not quite sure of his invention and only two years after the construction of the prototype did he apply for a patent. His creation never reached serial production because of one important issue. The American never managed to find a suitable liquid or a procedure to make it possible to inhale the vapour of that liquid. The economical mass production of the right liquid would have been the key to selling his invention.

2003: Hon Lik's Electronic Cigarette solves the Problem

Gilbert did not live to find the solution to his problem. It took exactly forty years from the construction of the first prototype until someone was able to overcome this conundrum. In 2003 the Chinese pharmacist Hon Lik built a version of the e-cigarette that is still sold today. For this he used a concept of vaporisation that is also used for the fog machines that entertain dance enthusiasts in clubs. With this procedure it was no problem at all anymore to cheaply produce the liquid that is used in e-cigarettes. The fluid's base is propylene glycol, the biggest trump card for electronic cigarettes, which is permitted everywhere as a harmless food additive. In 2005 Hon was already able to start selling his creation abroad. It was only a matter of a few years until many other manufacturers started developing their own products.
---